Here's GIJN's guide to prominent journalism awards competitions around the world. We have looked for awards that are of special interest to investigative journalists, that are open to international entries, and that are global or regional in scope.
Regional Awards
CEI SEEMO Award for Outstanding Merits in Investigative Journalism is organized by the Central European Initiative and the South East Europe Media Organisation to honor journalists who contribute to investigative reporting, despite the difficult conditions under which they operate. Open to Albania, Austria, Belarus, Bosnia and Herzegovina, Bulgaria, Croatia, Czech Republic, Hungary, Italy, Macedonia, Moldova, Montenegro, Poland, Romania, Serbia, Slovakia, Slovenia, and Ukraine. Deadline TBD: Was May 31 in 2017.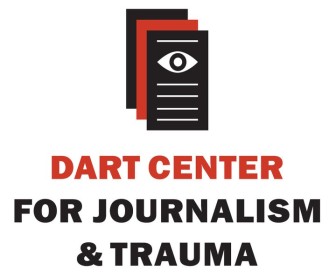 Dart Awards for Excellence in Coverage of Trauma honor the most sensitive, thoughtful, and ethical reporting on survivors of traumatic events. Although not explicitly investigative, winning entries are typically major works of in-depth journalism. Deadline typically end of January. 
EU Awards for Investigative Journalism in Western Balkans and Turkey are a new award for work in Albania, Bosnia and Herzegovina, Kosovo, Macedonia, Montenegro, Serbia and Turkey. Each prize includes 3,000-5,000 euros. For "investigative stories contributing to transparency and reporting on societal issues related to abuse of power and fundamental rights, corruption and organised crime that otherwise would not have been brought to the public's attention." Deadline: Was April 23, 2017.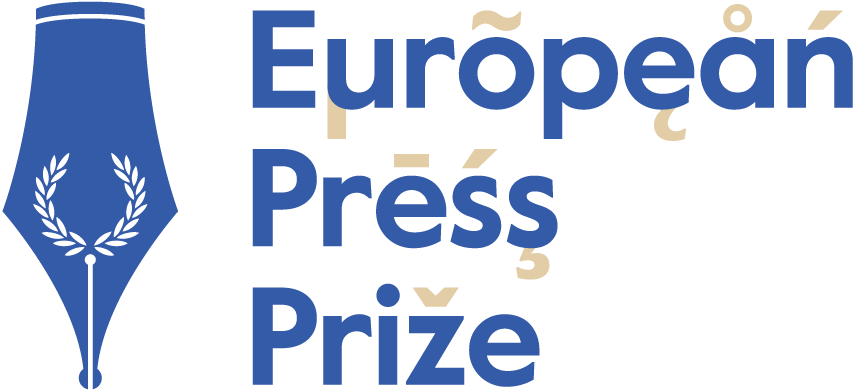 European Press Prize is given annually across four different categories, including investigative journalism. The prize is open to any print or online journalist who is a citizen of a Council of Europe country. Deadline usually December.

IAPA Excellence in Journalism Awards are given by the InterAmerican Press Association. There are 13 categories, including human rights, environmental, and in-depth reporting. Open to newspapers and news agencies in over 33 nations of the Americas and the Caribbean. Deadline usually end of January. 

Kate Webb Prize (Facebook) is awarded for exceptional work produced by locally-employed Asian media workers, including reporters, photographers, and broadcast journalists, operating in dangerous or difficult situations. The prize is administered by the Agence France-Presse Foundation and the Webb family. Deadline usually November.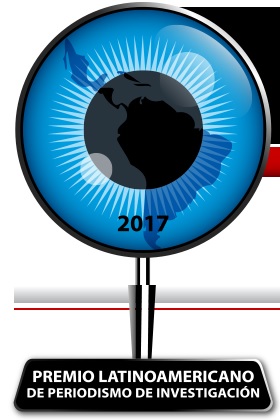 Latin American Investigative Journalism Awards recognize exceptional investigative work in exposing crime and corruption by journalists in Latin America and the Caribbean. The awards are co-sponsored by the Institute for Press and Society (IPYS) and Transparency International. Deadline TBD: Was Oct. 31 in 2017.
Maria Moors Cabot Prize, administered by Columbia University's Graduate School of Journalism, is given to journalists in the Western hemisphere who, through a distinguished body of work, have contributed to Inter-American understanding. Occasionally, the award is given to an organization. Deadline usually in mid-March.
Norbert Zongo Investigative Journalism Prize is an award of excellence established in memory of the famous journalist and editor of the weekly newspaper, The Independent, who was murdered on December 13, 1998 in Burkina Faso. The award aims to promote the practice of investigative journalism, research, investigation on political, economic, social, cultural and other relevant topics. Open to professional journalists in Africa regularly employed in the media or collaborating with media in Africa. Deadline TBD: Was Aug. 30, 2017.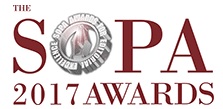 Society of Publishers in Asia (SOPA) Awards give tribute to editorial excellence in newspaper, magazines, wire services, and websites across the Asia-Pacific region. Prizes are awarded across 17 categories in English and Chinese, including investigative reporting. Deadline usually late January.

SAJA Journalism Awards are given for outstanding original reporting, including investigative reporting. Organized by the South Asian Journalists Association, the awards are open to journalists across all media who report about South Asia or the South Asian diaspora, or to journalists of South Asian origin working in North America. Deadline: varies. 
Southern Africa Media Award in Social Accountability Reporting Begun in 2017,  this award is sponsored by Highway Africa and the Partnership for Social Accountability (PSA) Alliance and is open to journalists based in Malawi, Tanzania, Mozambique or Zambia. Two awards are given, for investigative reporting on public health and agriculture. Deadline in August.
---
Human Rights Press Awards Sponsored by the Foreign Correspondents' Club, Hong Kong. Qualifying work may have been published in English or Chinese on a professional media platform by a professional journalist (except student categories), including freelancers, excluding corporations or activist groups. Entries must be reported from the Asia region, including Central Asia, excluding Middle East, Australia, and New Zealand. Entries must relate to the Universal Declaration of Human Rights and cite the specific article that the work seeks to address. Deadline usually in February.
The Arab Reporters for Investigative Journalism Annual Awards  The ARIJ prize recognizes the best journalistic investigations across the Arab region in print, film and cross-border reporting. Submissions must be in Arabic and should cover current affairs in the Arab world.  Deadline usually end of October.
---
Evens Prize for European Journalism, a biennial contest for European journalists, reporters, cartoonists and organizations who engage with satire and humor while trying to challenge traditional forms of news display.